Profile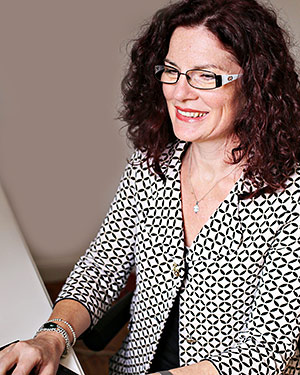 I have been working as a conference interpreter based in Germany for more than 20 years. I have considerable professional experience and have interpreted in a large number of industries. Thanks to my central location in Frankfurt and my flexibility, I am able to support my clients at their international events all over Europe.

Continuous further training and trips abroad ensure that I always keep my language skills and specialist knowledge up to date. I respect the confidentiality of my clients' event content as a matter of course.

I see myself as an intermediary between two cultures: I have been living in Germany since 1997, but still feel a strong connection to Italy, my home country, which I visit often.
Background & qualifications (a selection)
Grew up in Italy
Studied interpreting at the University of Bologna (Forlì school of interpreting and translation), at the University of Westminster in London and Johannes Gutenberg University in Mainz (FTSK Germersheim)
1997: Graduated as an interpreter for English and German (native language Italian) from the University of Bologna
1997: Moved to Frankfurt and have been working as a freelance conference interpreter in Germany, Switzerland, Italy and other European countries ever since
2007 to 2014: Lecturer in simultaneous and consecutive interpreting for German->Italian and English->Italian at the University of Mainz (FTSK Germersheim)
Sworn interpreter for Italian, approved for courts and notaries in the Hessen region
Senior member of the German association of conference interpreters (Verband der Konferenzdolmetscher - VKD im BDÜ e.V.)